This is a step-by-step guide on how to register a new Alert Consumer in SAP PI/PO Component Based Message Alert framework (CBMA). New Alert Consumer registration is useful when you have a requirement to configure Interface specific alerts. In other words, in case you have a requirement to send alert notifications to different end users depending on the functionality or functional area of the interface.
For example, if you want to send alerts from Order to Cash (OTC) related interfaces to OTC@integrationhub.com, and alerts from Purchase to Pay (P2P) related interfaces to P2P@integrationhub.com, you have to register two consumers, one for OTC and one for P2P.
SAP Versions used in the illustration:
Steps by Step Guide on How to Register New Alert Consumer:
Prerequisite: Create Alert Rule in Integration Directory (ID).
First, create an Alert Rule in ID before proceeding to new Alert Consumer registration steps. For this example let's create an Alert Rule named 'Test_AlertRule'.
Step 1: Go to Netweaver Home Page and Select We Service Navigator.
Go to Netweaver Application Server Home page using URL http://<host>:<port> and select Web Service Navigator.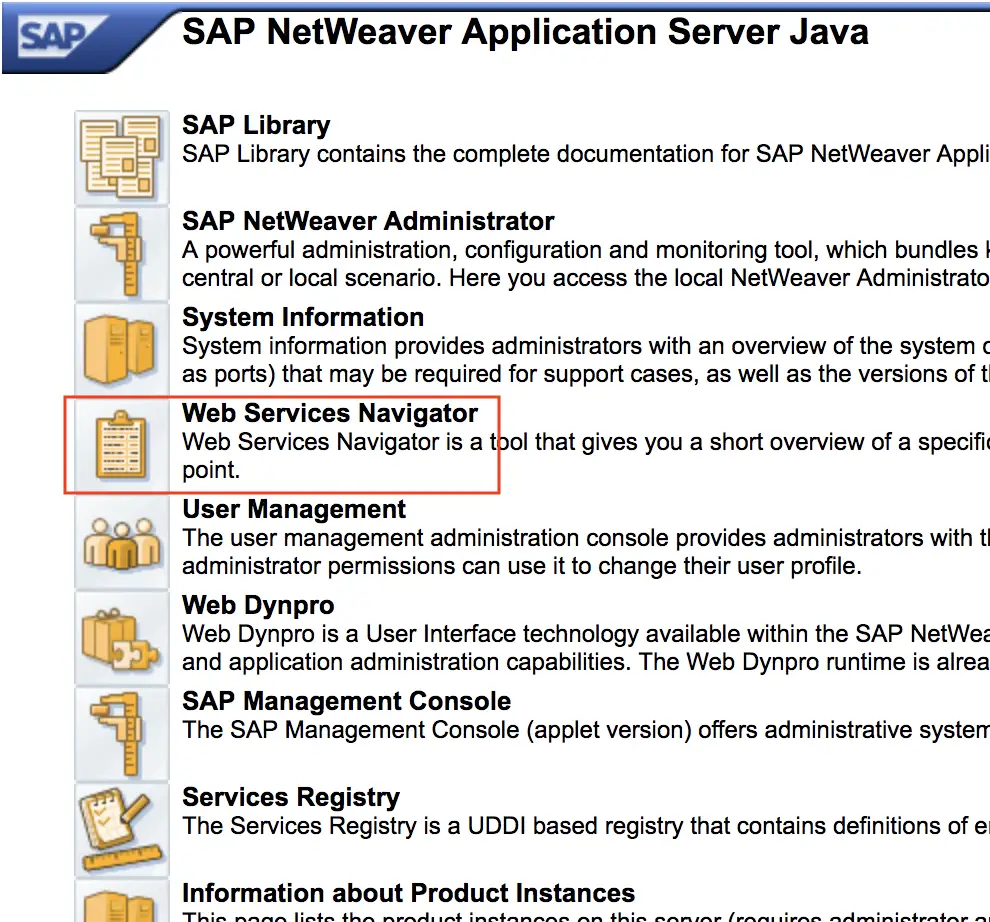 Step 2: Select Service 'AlertRuleIn'.
Select Service Interface as 'Provider System' and search for 'AlertRuleIn'.
Step 3: Select 'AlertRuleIn' Service Interface.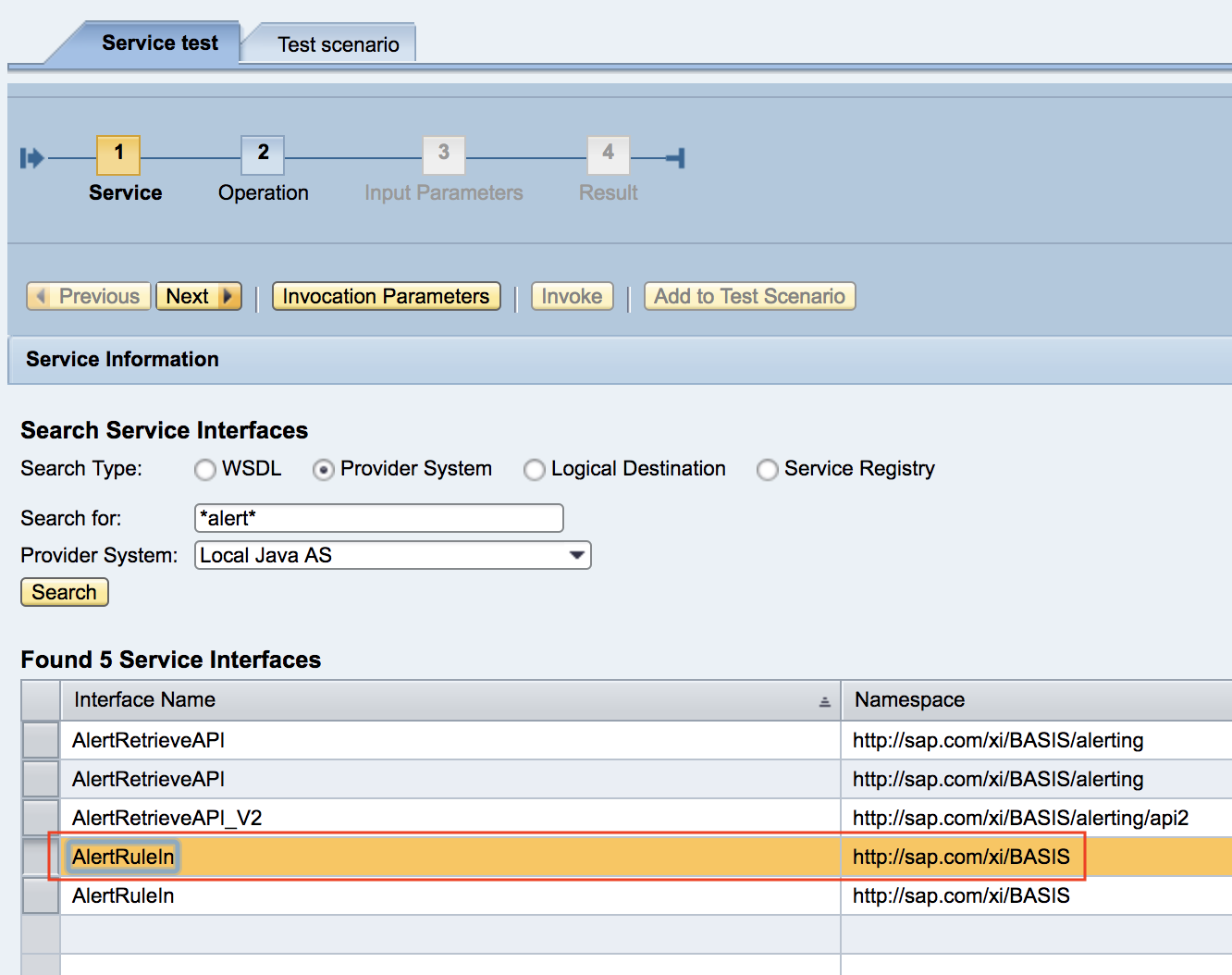 Step 4: Select Operation 'RegisterConsumer'.
Step 5: Set 'AlertRuleID' and 'ConsumerName'.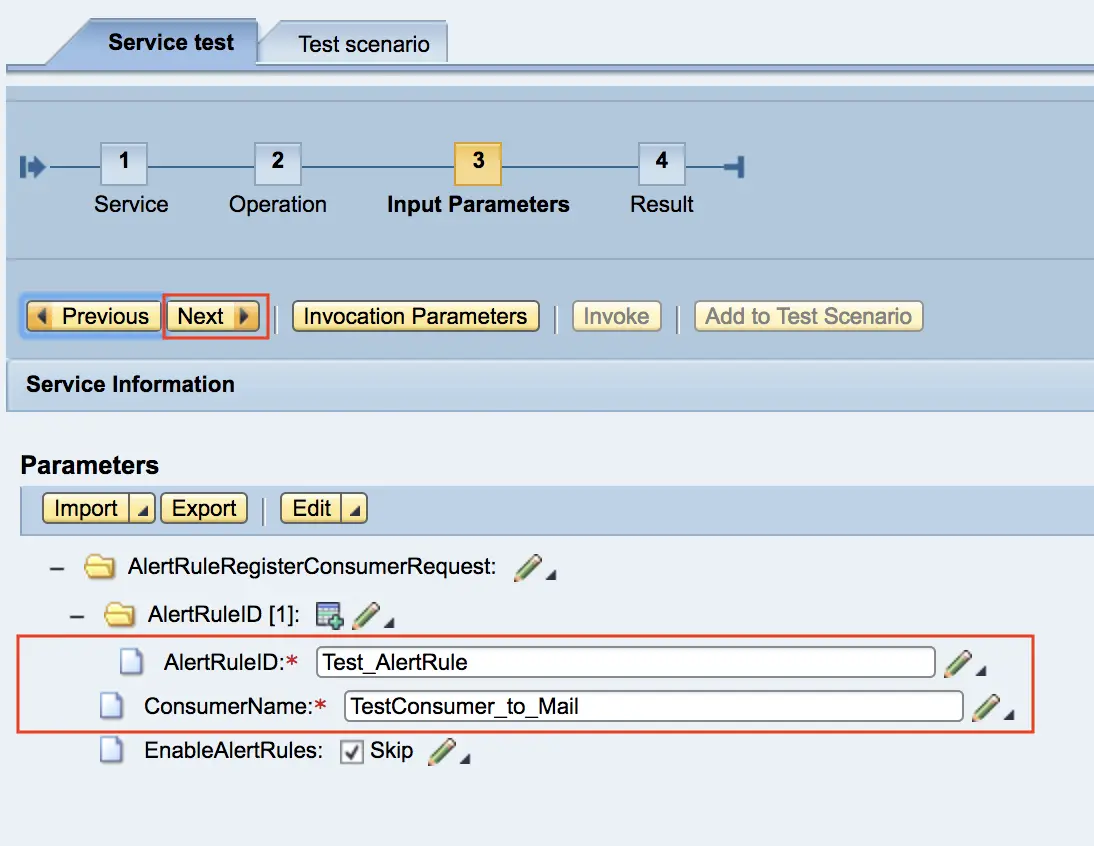 Enter the name of the Alert Rule you generated in Integration Directory. In this example we have created an Alert Rule named 'Test_AlertRule' in ID.
You will be prompted to enter user name and password. Enter username and password of SAP PI/PO system user with admin authorization.
Step 6: Invoke Service.
Click invoke button to register new Alert Consumer. If the registration is successful message 'Operation RegisterConsumer executed successfully' will be promoted.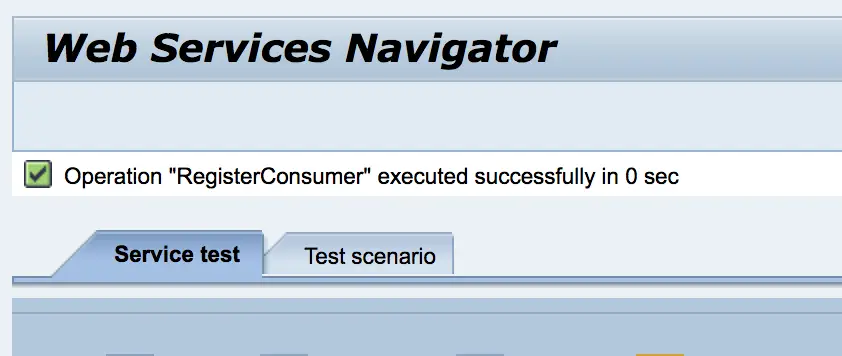 Step 7: Validate if Alert Consumer is Assigned to Created Alert Rule.
Go to Integration Directory to validate if new Alert Consumer is assigned to Alert Rule correctly.

Please leave a comment with your questions and feedback.